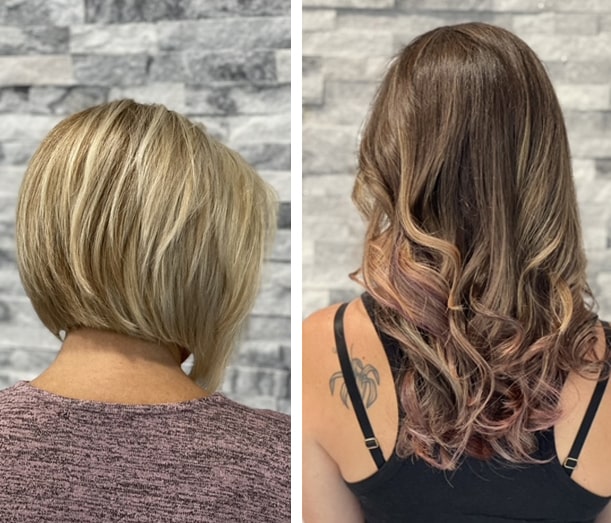 Hair Cuts + Styles
Cut + Dry, Updos, Ouidad, Precision, Razor, and More!
Starting at $82 for women / $50 for men
Hair Color
Hairline Base, Full Base, Men's Camo, Highlights, Balayage, Ombré, and More!
Retexturizing
Keratin and Body Waves
Skincare
Waxing, Facials, Chemical peels, and More!
Manicures and Pedicures
Polish, Gels, Acrylics, Dips, Wraps, French, and More!